Présidente de Mafubo royaume uni
A graduate of University of East London in Human Rights it is little wonder that Bunmi Fawehinmi is passionate about working for the capacity building of disadvantaged African women. Bunmi is passionate about women's rights and housing.  Bunmi is a UK based social innovator and a specialist in social housing with over 25 years housing experience.
As an African in Diaspora, She works tirelessly with rural women in Nigeria to help build the infrastructure for education, financial stability and access to social housing. Bunmi is a member of the Global Women Inventors & Innovators Network (GWIIN) where her innovative and creative features are nurtured and encouraged for dealing with the most challenging aspects of her work. This has enabled her to gain remarkable progress in her bid to eliminate poverty. Bunmi was Vice President of Soroptimist International Greater Londonwhich is part of a foundation set up in 29 countries around the world since 1921 which shares the same dreams and objectives as Mafubo International. Bunmi continues to encourage collaboration with partners in the UK and the international world to assist with providing capacity building measures in areas of micro funding, healthcare and social housing in some of the most rural parts of West Africa.  Bunmi is President of Mafubo International UK and looks forward to working with the rest of the Mafubo family to make the world a better place.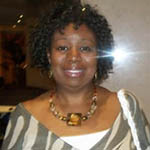 Copyright 2012 - 2019 | Mafubo International | All Rights Reserved.